Commercial MTP-SCORE Program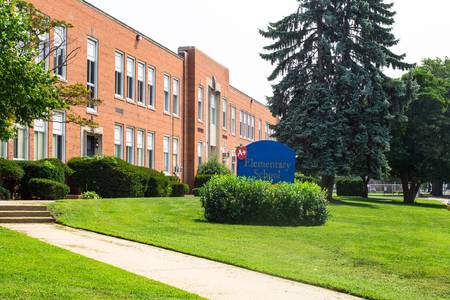 SCORE Market Transformation Program: A program that promotes energy efficiency upgrades at K-12 public schools, private schools, higher education, places of worship, and non-profits through incentives and technical assistance. The SCORE program is designed to help energy efficiency opportunities in existing and newly planned facilities and provide monetary incentives to implement these projects.
The program is funded by CenterPoint Energy Houston Electric and is offered at no cost to participants. Technical assistance includes energy performance benchmarking, energy master planning workshops, and vendor-neutral equipment recommendations. SCORE is a voluntary program that offers objective, third-party consulting on best practices in the areas of energy usage and energy efficiency.
Sponsor Participation Process
Incentives
The incentives provided in SCORE are identical to the Commercial and Industrial Standard Offer Program, and are eligible for renovation, new construction and maintenance projects resulting in reduced energy consumption:
| | | |
| --- | --- | --- |
| MEASURE TYPE | PEAK DEMAND INCENTIVE ($/kW) | ENERGY INCENTIVE ($/kWh) |
| Lighting | $110.00 | $0.03 |
| Lighting- LED | $180.00 | $0.05 |
| HVAC- DX | $275.00 | $0.09 |
| HVAC- Chiller | $325.00 | $0.09 |
| Motors | $180.00 | $0.07 |
| Variable Frequency Drive (VFD) | $200.00 | $0.06 |
| Window Film | $180.00 | $0.06 |
| Refrigeration | $220.00 | $0.06 |
| Roofing (Retrofit Only) | $240.00 | $0.09 |
| Renewables | $200.00 | $0.03 |
| Other/Custom (Simple or Full M&V) | $200.00 | $0.07 |
Additional Program Information
2022 SCORE/CITY SMART PROGRAM MANUAL
2022 PROGRAM UPDATES
SCORE EXECUTIVE SUMMARY
FAITH BASED EXECUTIVE SUMMARY
CITY SMART EXECUTIVE SUMMARY